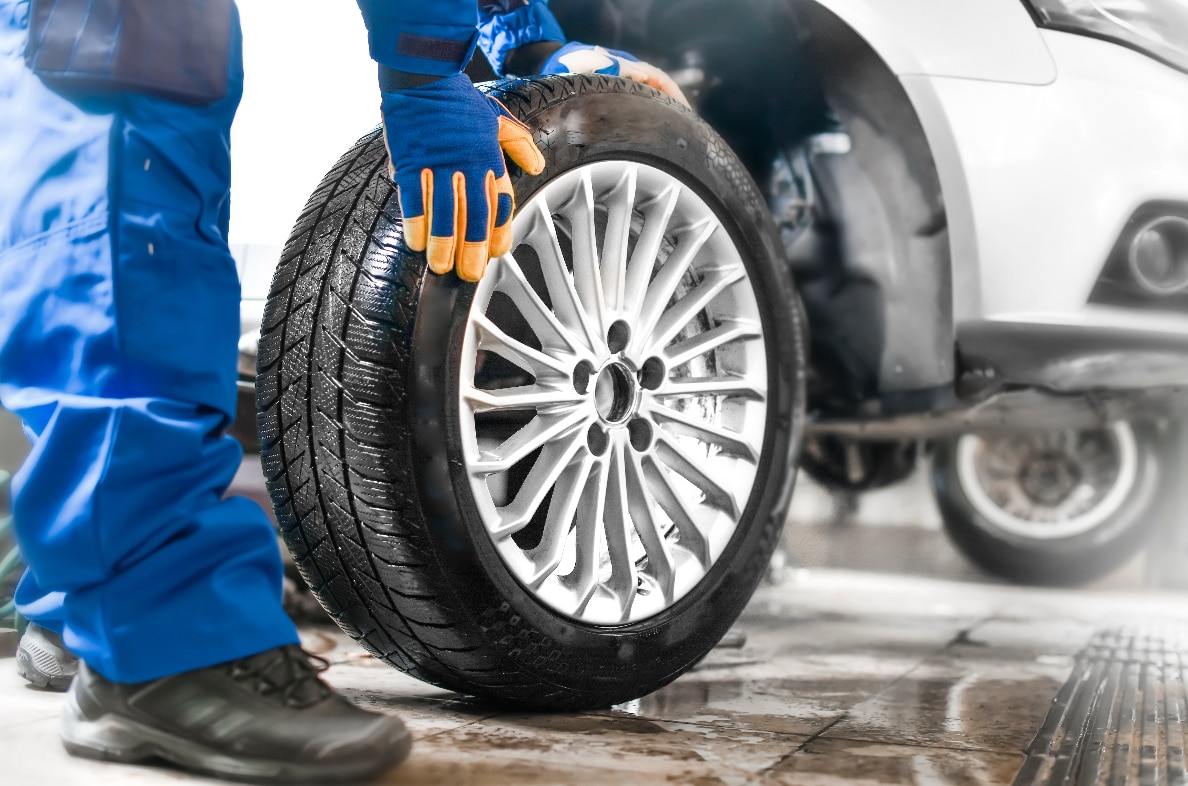 Alignment, Rotation, Balance Tires
Benefits
Checking on your tires has many benefits, such as overall safety, increased performance, better gas mileage, improved traction, and a better driving experience.
When should I get it? 
Your tires may look fine, but they've been on your car a long time. So you might have the nagging thought: When should I change my tires?
In addition to a blowout or a flat, you should get your tires checked if you see any sign of steering issues such as pulling, veering, vibrations, or abnormal noises while driving.
What is it?
When we align your tires, we adjust the steering component angels to meet factory specifications. Tire rotations will help preserve the life of your tire, improve overall performance, and prevent abnormal vibrations.
How will I know that I need it?
To know if you need to replace your tires, check your tread depth and if it is lower than 5/32 inches and has large cracks or bubbles, it's probably time to replace them. If there is uneven wear of tires, you could also have irregular wheel alignment problems. Dry cracks on the side of the tire can also indicate they need to be replaced. Finally, if you have protrusions from the side of the tire, it's time to replace them.
How long will it last?
Most people drive 12-15,000 miles a year, meaning the average good quality all-season tire will last between 3-5 years, depending on maintenance, driving style, and conditions.
Why do this with us?
You should always have your tires aligned at Grand Prix Subaru. We have the largest selection and availability of tires just for Subaru vehicles with discounted pricing. We also have state-of-the-art alignment and tire balance machines with up-to-date Subaru-specific software specs. We also offer a 24-month road hazard warranty on all tires purchased at Grand Prix Subaru.
Schedule your Subaru service with us today!