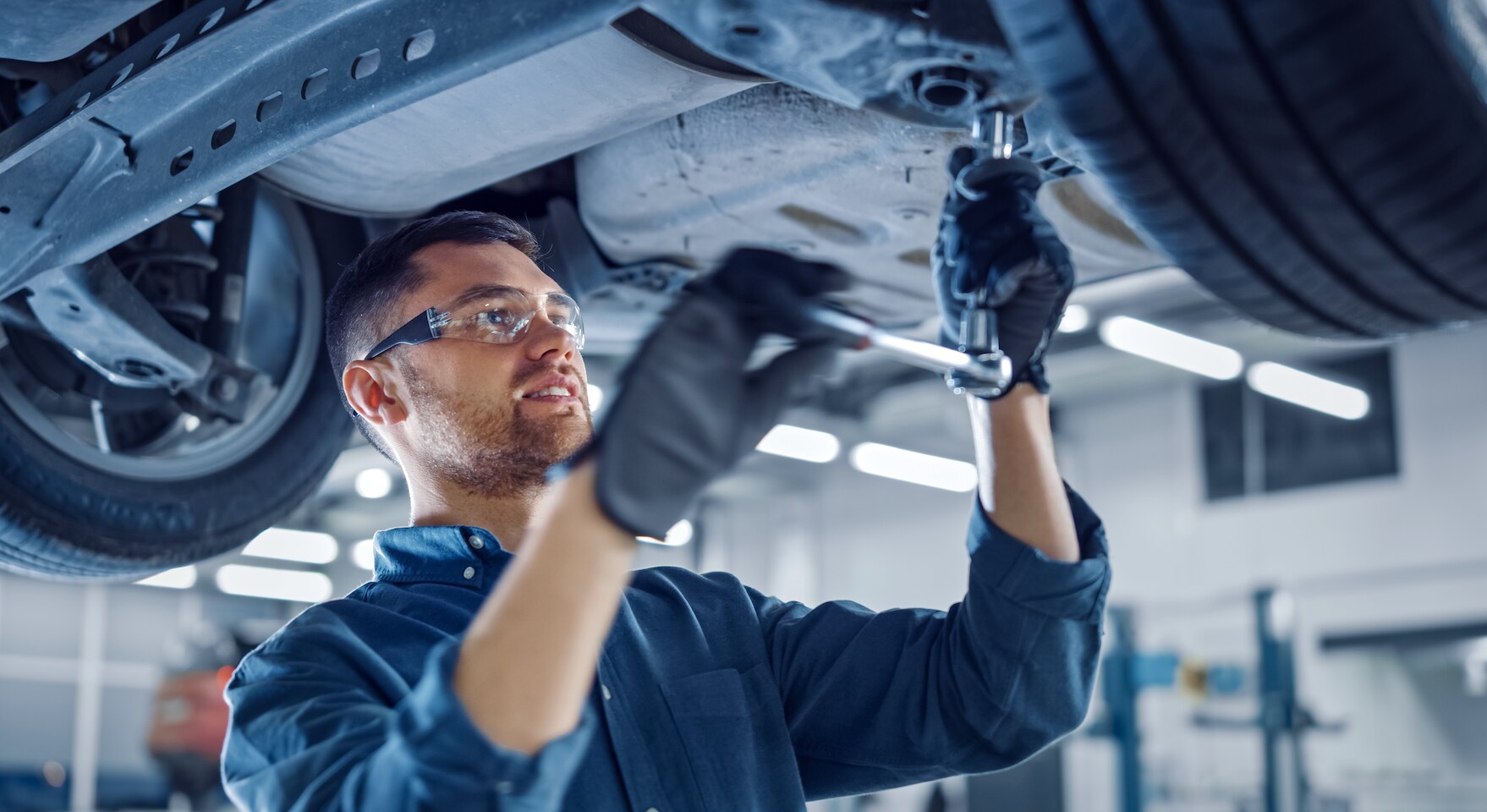 Subaru Car Maintenance - Long Island, New York
Regular maintenance will keep your Subaru Outback, Impreza, Legacy or Forester in top condition.
Why maintain your vehicle?
Our On-Line Maintenance Schedule tells you why and when.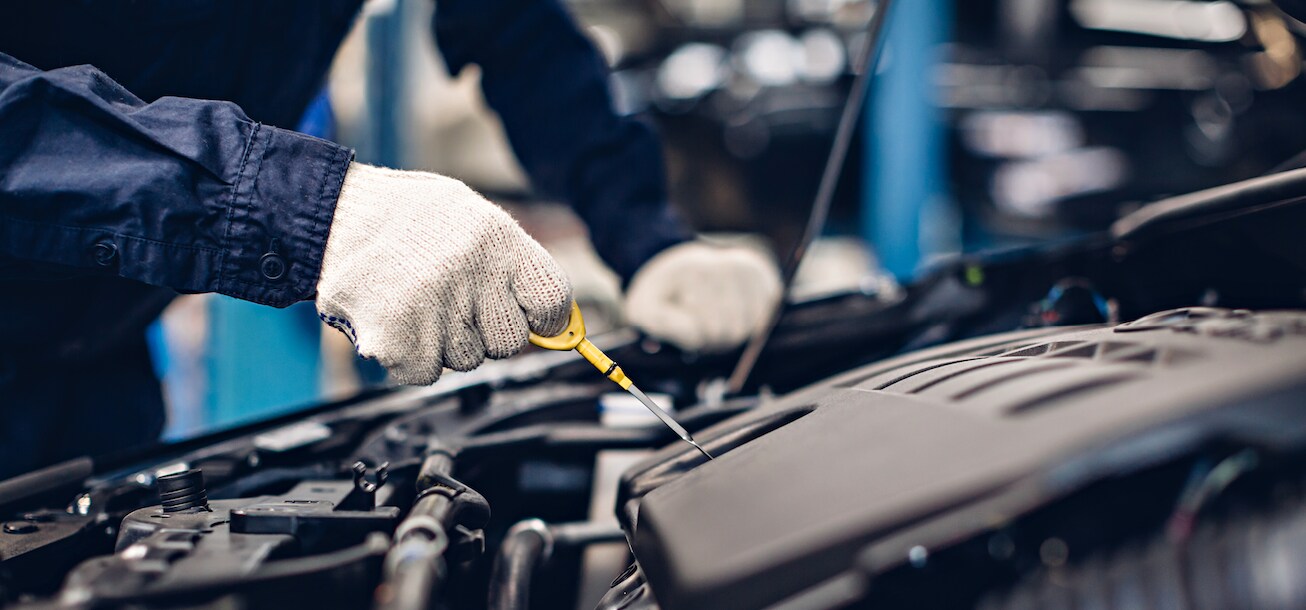 Need regular maintenance service done on Long Island? Just bring your car or SUV to the Grand Prix Subaru Service Center. It is conveniently located to Hicksville, Huntington, Mineola and all of Nassau County as well as Western Suffolk Long Island.
To keep your Subaru car running efficiently, regularly scheduled maintenance is key to reliable performance and can mean savings down the road. Without regular maintenance, you can shorten the life of your vehicle and void its warranty.
All quality expert mechanics will recommend that you have a maintenance schedule written down and stick to it religiously. It's also good to keep this kind of record in case you ever sell the car. You could even get more for it by letting the buyer know exactly the services, which have been performed on the car whether you do the actual work yourself or pay a good mechanic to do it for you. All these inspections are recommended in order to prevent damage to your engine and other parts of your car, which if not done could lead to costly repairs. If you have a quality mechanic you use all the time for the maintenance and repairs of your car, he'll help you keep up with the scheduled maintenance by reminding you when something is coming up. He'll even record the service, so you'll have record of it later. So, keep up the maintenance on your car regularly and you'll have a car to last you for a very long time.
Monthly Maintenance
Your car's belts and hoses are made of rubber, which can wear, stretch or become frayed over time.  If your car does not have spring-loaded belt tensioners check your belts by pressing down on them. Belts with more than a half-inch of slack should be tightened.    Replace rotting, bulging or brittle hoses.     Check both your power-steering and transmission fluids using each reservoir's dipstick. Transmission fluid should be checked with your engine running and warm. Make sure your car is in park, and the parking brake on before doing so!  Your brakes accumulate a lot of dirt. Make sure to wipe it from the brake master-cylinder reservoir's lid before opening it and filling with brake fluid.  Do not overfill any of these fluids.  Check your air filter bimonthly and replace it if it's dirty.
Mileage-Based Maintenance
Check your owner's manual for your car's recommended maintenance schedule. The services that your manufacturer recommends at major mileage milestones can keep your car running well and extend its lifetime. These services typically are required in increments of 5,000 and 10,000 miles. While some of these tasks, such as changing your transmission fluid, are complex and should be done by a qualified mechanic, many of them are simple to do yourself. Regardless of whether you elect to do them yourself or use a mechanic, do not avoid this maintenance.
For years, our financial staff at Grand Prix Subaru has offered expert advice for those seeking the a great Nassau County car loan or lease.  Our service doesn't stop there. Greater Long Island, Wantagh and  Huntington customers can come in and take advantage of our knowledgeable Long Island car repair technicians, and a fully-stocked inventory of Subaru car parts.

Proper car repair and maintenance is essential to getting the most out of your Subaru car or SUV, and ensuring it drives well for a very long time. Our Hicksville, NY repair center has professionally trained technicians with the necessary skills to get your car, truck or SUV into top shape. From oil changes, alignments, and NY inspections; to major repairs on your engine and drive train; our technicians will take care of your vehicle like it was their own.
                                                                       
Look to Grand-Prix Subaru Repair Service for:
Oil Changes - Tune Ups - Radiator - Coolant/Antifreeze Change/Flush - Air Filter Replacement - A/C - Air Conditioning  Wheel/Tire Alignment - Timing Belt Replacement - Brake Inspection/Check (Brakes replaced if needed) - Exhaust & Muffler Repair & Service
Find out about our VIP Program!
Our car repair location is convenient to New York and Long Island residents.
If you would like to schedule a service appointment or have a question regarding your Subaru recommended auto maintenance schedule, please contact our Grand-Prix service department or just simply fill out our easy online service scheduling form and one of our auto service specialists will contact you. Also, be sure to visit any time and check out our great new Long Island auto repair service special & parts offers.                       
Where to get discount oil changes on Long Island, NY?
Regular oil changes for preventative maintenance are cheap insurance against engine wear, and will always save you money in the long run if you keep a car for more than three or four years. It's very uncommon to see an engine that has been well maintained with regular oil changes develop major bearing, ring, cam or valve problems under 100,000 miles. Most vehicle manufacturers recommend changing the oil once a year or every 7,500 miles in passenger car and light truck gasoline engines. For diesel engines and turbocharged gasoline engines, the usual recommendation is every 3,000 miles or six months.
Our Grand-Prix repair and service shop is located in Hicksville, NY. We proudly serve the following areas: Syosset, Dix Hills, Deer Park, Glen Cove, Mineola and surrounding areas of Long Island.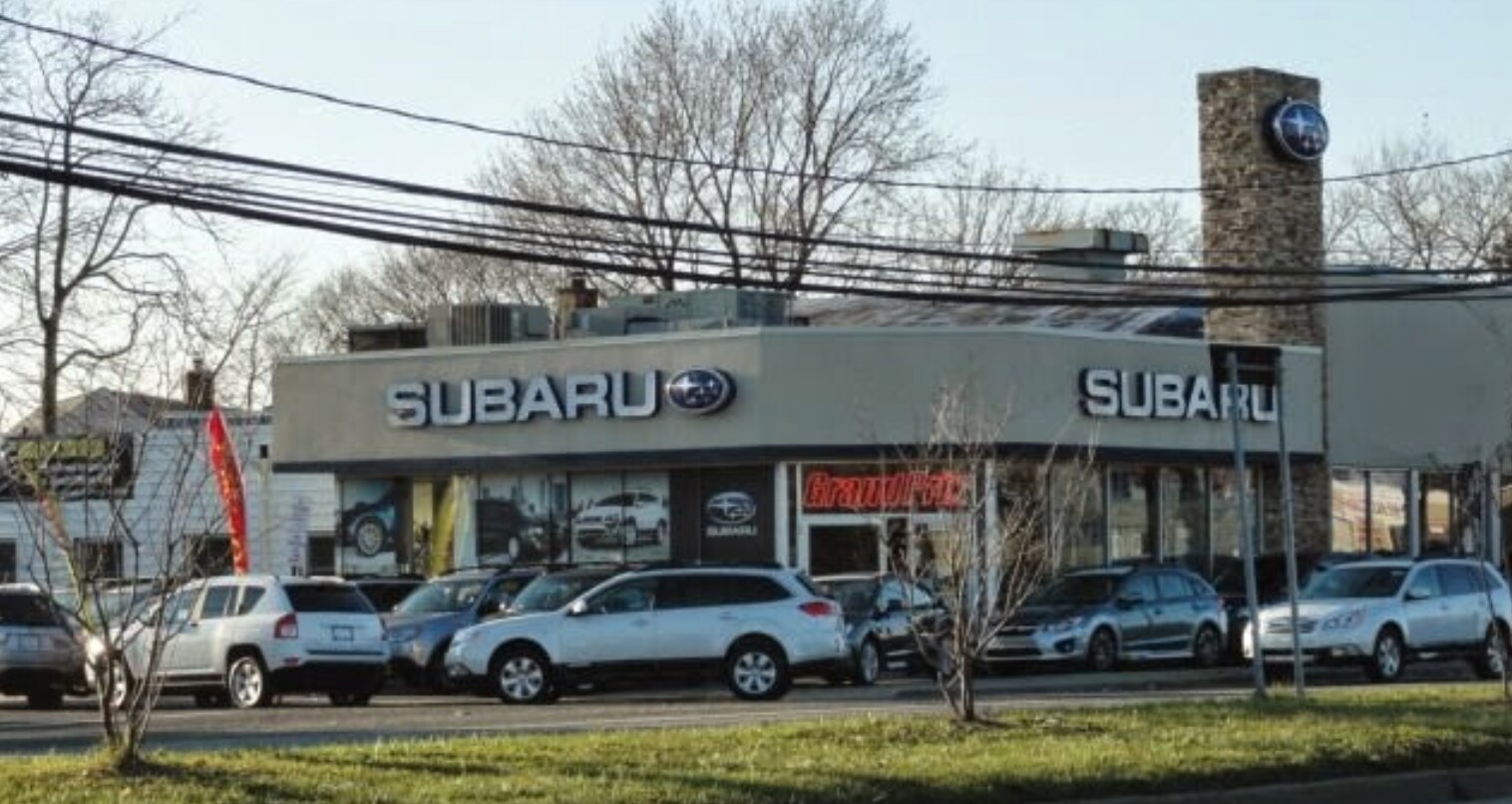 If you are planning on making a car repair yourself, Grand Prix Subaru has a stocked parts inventory.
Order Subaru Parts Online. Click Here.