Subaru Lease Return Center Long Island, NY at Grand Prix Subaru

IT DOESN'T MATTER WHERE YOU LEASED YOUR SUBARU VEHICLE. GRAND PRIX SUBARU IS YOUR SUBARU LEASE RETURN CENTER! PLUS RETURN YOUR SUBARU UP TO 12 MONTHS EARLY!

You have several options when returning your leased Subaru with us:

OPTION 1: I want a new Subaru!
We will assist you with the return of your current lease and with locating the perfect vehicle for you from our large Subaru inventory.
OPTION 2: I simply want to return my Subaru
We make it easy to return your Subaru. We will inspect the vehicle and assist you with all of the paperwork that Subaru requires for an easy lease return.
OPTION 3: I want to buy my leased Subaru
Grand Prix Subaru makes buying your current Subaru easy! We have a full in-house finance team that will assist you with the most affordable payment options available to you.
Did you know Subaru is a winner of KBB's best resale value award?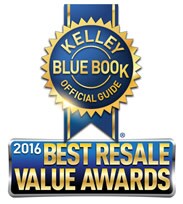 Contact us today with any questions by completing the form on this page or calling us at: 1-888-868-1379
Learn More About Our Lease Return Services Below

Grand Prix Subaru makes lease returns easy for any New York Subaru customer! No matter where you are on Long Island, NY. No matter where you leased your Subaru. Grand Prix Subaru is your local authorized Lease Return Center. Our Long Island Subaru dealer now offers to perform a complimentary pre-lease return inspection of your vehicle. We would be happy to make sure that your vehicle passes the return inspection as well as possible with a hassle free process. Grand Prix Subaru will provide an inspection of the vehicle prior to its return to Subaru. If you are looking for a new 2016 Subaru lease, we will also apply a loyalty bonus credit against the lease. You may note though, that the lessee is responsible for any damage beyond normal wear and tear of the vehicle as specified in the terms and conditions of your lease agreement/contract.

Lease End & Vehicle Return Options for Long Island, NY Subaru customers

As your auto lease comes to an end, its time to start thinking about returning your leased vehicle or exploring a lease
Subaru
purchase. Grand Prix Subaru's Factory Authorized Lease Return Center provides several vehicle lease end of term options. If you've fallen in love with your automobile and you don't want to turn it in, you can apply to purchase your leased vehicle. Or you might be ready to return your leased vehicle and get a new one, so you'll need to know the steps and procedures involved in returning your leased vehicle and where to return it. Our staff here at our Subaru Lease Return Center in Long Island, NY can help you with this process.
Lease Purchase Options at a Long Island Subaru Dealer

As a leased Subaru vehicle customer, you have the option to purchase your leased vehicle. With a lease purchase buyout, you will not get charged for excess miles, wear and use, or disposition fees and you get to keep your car. We can facilitate the
financing
of your lease buyout and take care of the paperwork that goes with it.
Simple Steps to Returning Your Leased Subaru Vehicle on Long Island
Please follow the steps below to ensure a smooth return of your leased vehicle.
Complete the free vehicle inspection via your lease company AND maintain a copy of the report for your records. Here is what to expect: You will receive a phone call from finance company's authorized vehicle lease inspection company to schedule an appointment for a vehicle inspection at your convenience. We encourage you to be present at the time of the inspection and maintain a copy of the Vehicle Inspection Report for your records. This will outline any wear and use to the vehicle, if any, that you will be responsible to pay.
Return your vehicle to Grand Prix Subaru in Hicksville, Long Island, NY and complete the Federal Odometer Statement. Call our Lease Return Hotline at
(888) 868-1379
or use the form on the right to schedule an appointment.
Please note: Grand Prix Subaru is an authorized location.
Return your leased Subaru car or truck on or before the lease maturity date to avoid incurring additional charges. A Lease return specialist at our
Long Island New York Subaru dealership
will complete the Federal Odometer Statement indicating the vehicle's ending mileage. Please make sure that you and the Lease return specialist sign and date the statement. Upon return of your leased vehicle, you may be assessed a disposition fee, if outlined in your contract. American Honda Finance does not assess a disposition fee. Please remember you are fully responsible for your lease until all of the steps outlined above have been completed and the vehicle is returned to Grand Prix Subaru. After your vehicle has been returned, you will receive an End of Term Obligation Letter outlining any charges due to satisfy your lease obligation.
If you have any questions about the information above our staff here at our Grand Prix Subaru Lease Return Center would be happy to answer them. Stop in our Subaru dealership in Hicksville, Long Island, NY, contact Grand Prix Subaru online, or call (888) 868-1379 to ask your questions. We look forward to helping you with all of your Subaru lease needs here at Grand Prix Subaru!