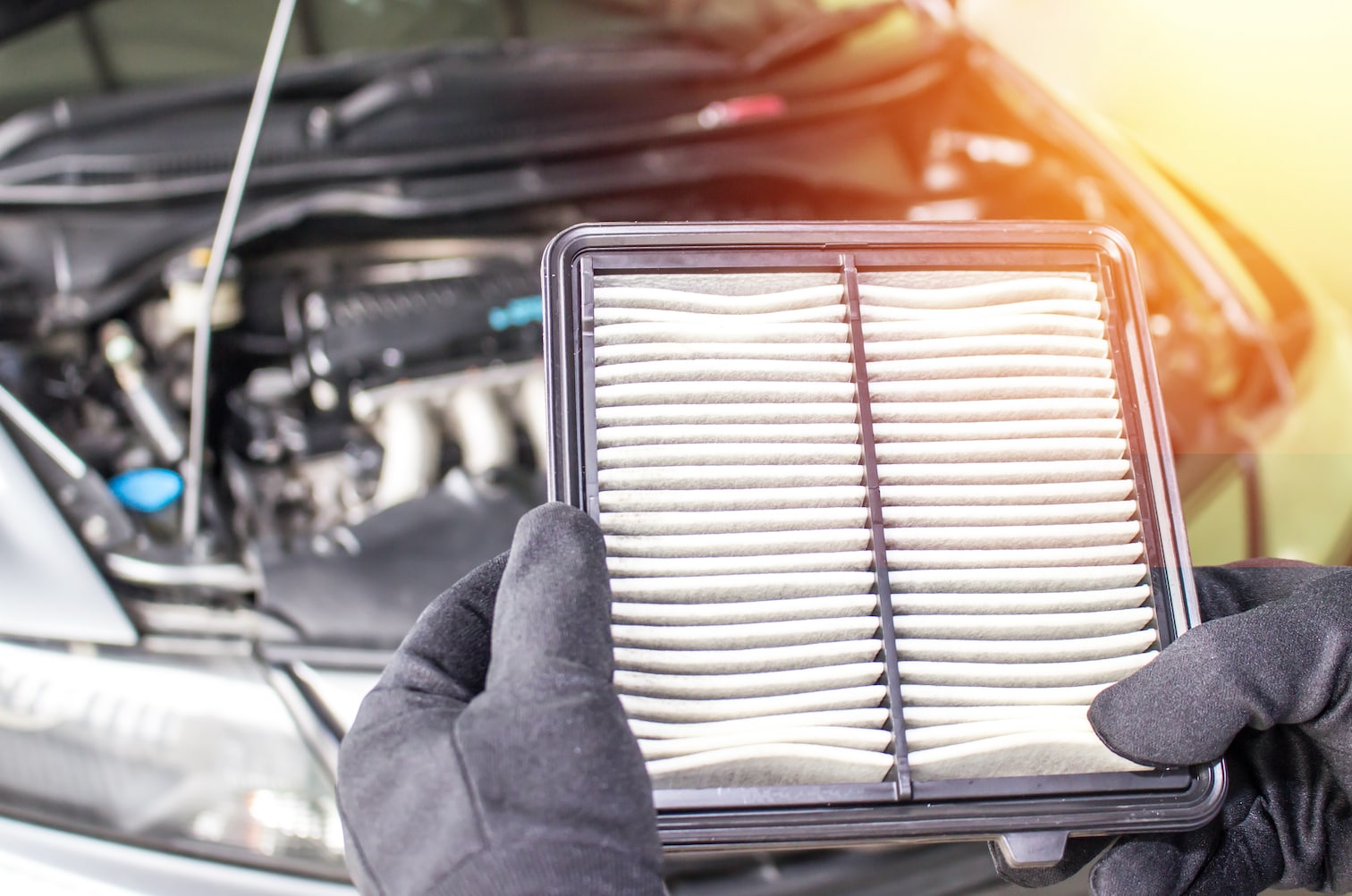 Benefits
Your vehicle's engine air filter will collect dirt, debris, and even bugs, so you'll have to replace it to keep your car running well. A new air filter will also help your car's fuel economy in some cases as much as fourteen percent. This may save you money every time you fill up at the pump. Aside from that significant benefit, a new air filter will also help your car's acceleration and can lead to lower emissions and overall improved engine performance. Even though vehicle maintenance schedules will vary depending on the make and model of your ride, it's always a solid idea to check with your owner's manual.
When should I get it?
It is recommended to service your engine air filter every 15,000 miles.
Why is it important?
Servicing your air filter reduces the airflow to your engine, which causes rough idles and decreases MPG.
How do I know if I need it?
If you notice a decrease in fuel mileage, a power loss from your engine, or if your filter looks dirty, it's time to check your air filter.
How long will it last?
Engine air filter service should last about 12,000 to 15,000 miles.
Why do this with us?
At Grand Prix Subaru, we have Subaru factory air filters that fit precisely to your vehicle's airbox.
They do not leak air past them and are specifically designed to correct airflow.
Schedule your Subaru service with us today!