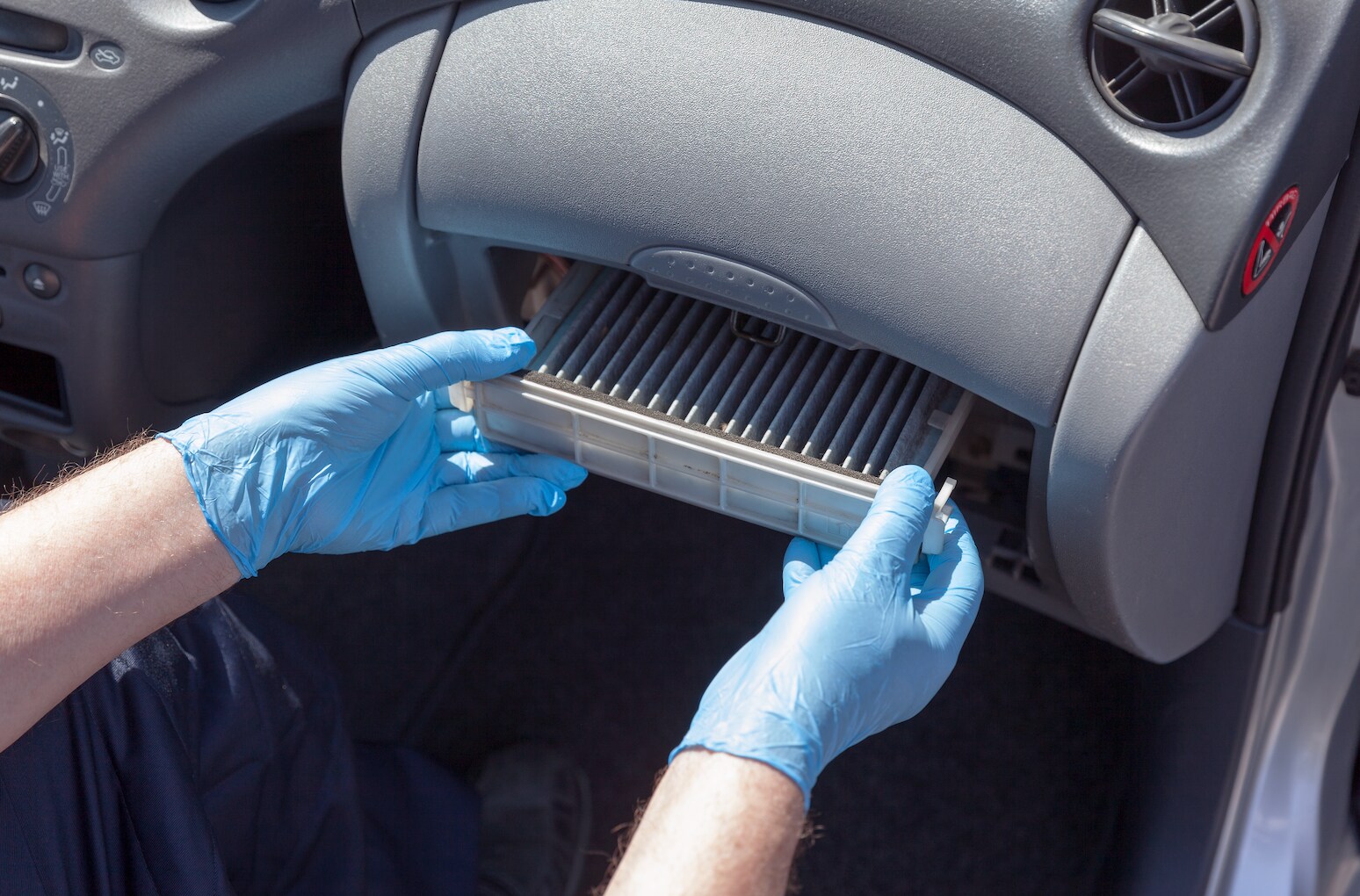 Benefits
The cabin air filter will prevent pollen, bacteria, dust, dirt, and exhaust gasses from entering the HVAC system of your car. It also prevents bugs, leaves, and debris from clogging up the system.
What is it?
Most cars have a cabin air filter installed to reinforce clean and fresh air. These air filters help prevent harmful pollutants from getting into the air you breathe, including pollen, dust and even mold spores.
Why is it important?
Besides pollutants and debris, cabin air filters also help drastically reduce the number of allergens that can get into your vehicle. Pollen could quickly get into your car without the air filter. The less often you change your filter, the more pollen will build up, which could cause more of it to get into your vehicle. 
Allergens building up in your cabin air filter is more common in states with massive pollen seasons, particularly areas with many oak trees. No matter where you drive it's imperative to change your air filter so that you don't have to deal with any allergens entering your vehicle.
How do I know if I need it?
You should check your cabin air filter if you hear excessive noise while using your vehicle's heat or ac system or when airflow is weak from the vents.
How often should I get it?
You should check your air cabin filter every 12,000 miles. 
Why do this with us?
Our Subaru cabin filters are specifically designed to fit your Subaru's air box. Our filters leave no gaps to allow pollutants to pass through into your car.
Schedule your Subaru service with us today!