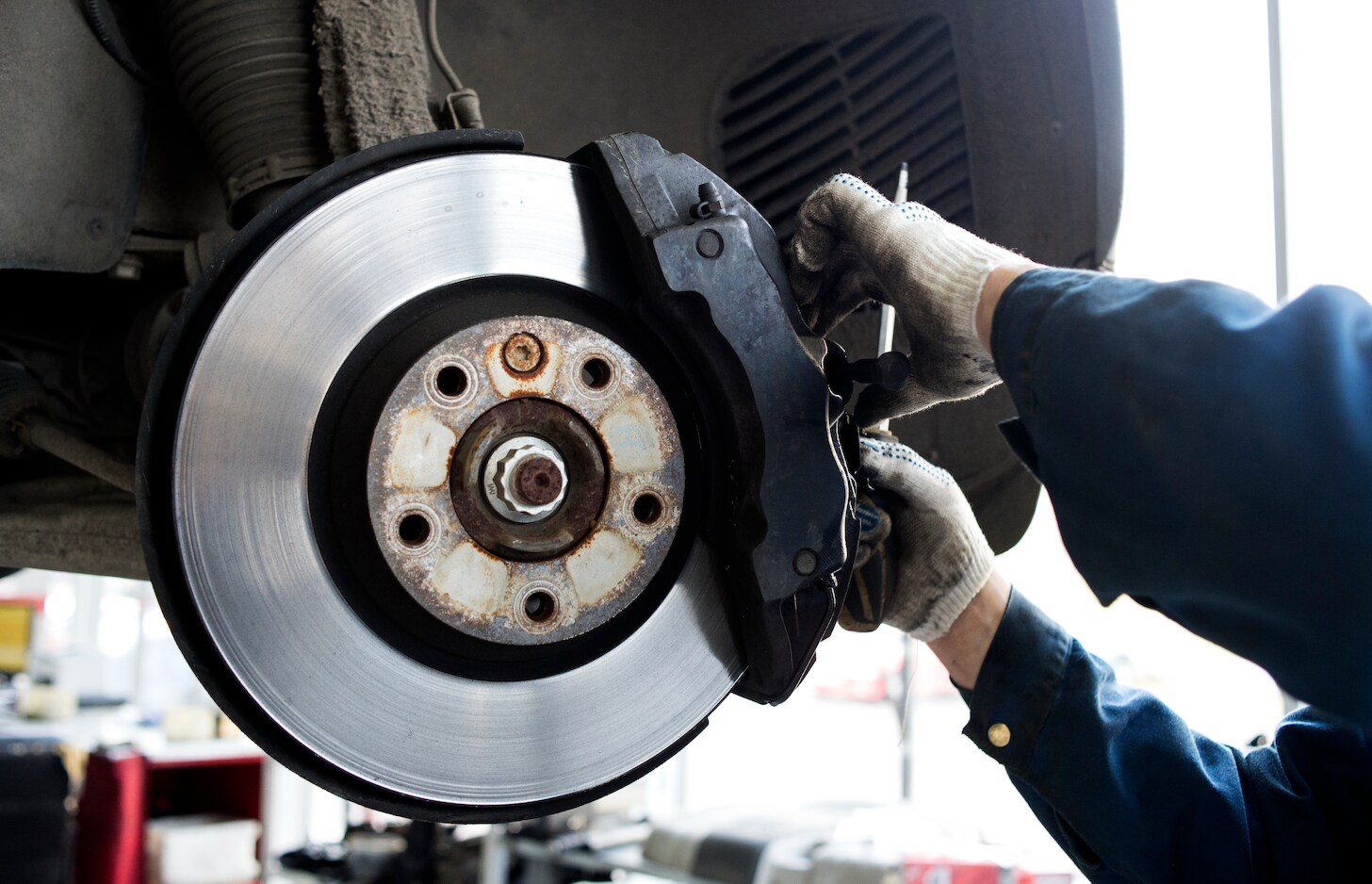 Benefits
Proper brake maintenance is crucial to your vehicle's upkeep and safety on the road. Driving without adequately maintained breaks is dangerous. Checking your brakes ensures you can come to a complete stop quickly, potentially saving you from a devastating collision.
What is it? 
During a brake repair, we will check to see if your brake pads or rotors need to be replaced or resurfaced.
Why is it important?
Your brakes are the main component keeping you from a collision. Brake repairs are essential because they help your vehicle come to a stop within a specified distance. This keeps you and the other occupants of your car safe.
How do I know if I need it?
If you feel any vibrations or noises when applying the brakes, or your brakes feel loose, call to make an appointment as it's likely time to get your brakes checked by a technician.
How long will it last?
A brake repair typically lasts 25,000- 45,000 miles but may depend on your driving habits.
Why do this with us?
At Grand Prix Subaru, you can trust our factory-trained technicians to service your vehicle using 100% genuine factory parts.
Schedule your Subaru service with us today!