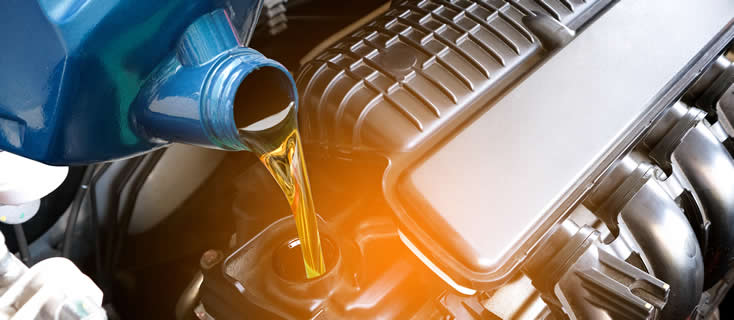 Benefits
There are many benefits to getting an oil change. The most significant benefits are:
Better gas mileage- Did you know that your gas mileage and oil quality go hand-in-hand? Oil changes help your vehicle maintain excellent gas mileage. Not changing your oil frequently reduces your gas mileage and requires you to put more gas in your car. 

Reduction of engine wear and build-up: Regular oil changes help maintain your vehicle's vitality. Oil changes reduce and remove any natural build-up from your engine- such as dirt and sludge- to make your engine run more efficiently. A clean engine is a smooth running engine. 

Engine Lubrication: Your engine produces lots of heat to keep your vehicle running efficiently. Without proper oil changes, your engine is more likely to overheat. It is crucial to ensure your engine is properly lubricated and clean to avoid overheating, which can lead to other engine issues.

Longer Engine Life- Proper oil changes keep your engine healthy and extend the life of your engine. Better gas mileage, proper engine lubrication, and the reduction of engine wear/build-up will help your engine last for a long time, increasing your vehicle's value. It's a win, win! 
When should I get it? 
You should get an oil change every 4000-4500 miles. 
What happens during an oil change?
During an oil change, we will replace your engine oil and filter. 
Why is it important?
Oil changes are essential to keep your car healthy. During an oil change, contaminated particles will be removed, and new oil will be added to help maintain the lubrication of close-tolerance engine components. An oil change is a good medicine for your car. 
How do I know if I need it?
While driving, you may get a maintenance reminder from your vehicle. When your vehicle reminds you that it's time for an oil change, it's best to schedule service. 
Why do this with us?
As a Subaru-Certified repair center, we use only genuine parts and accessories. Our oil and filters are designed to maintain optimal engine performance for your vehicle.